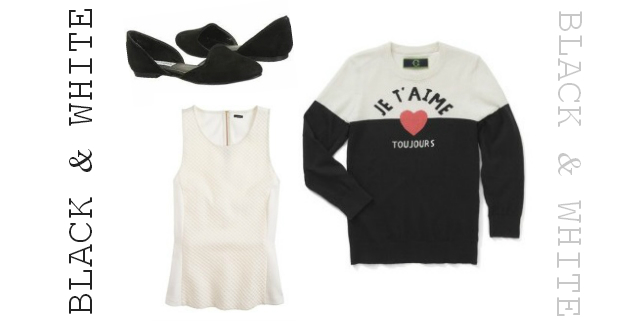 This past weekend gave host to countless numbers of sales.  Between C. Wonder and Gap's 40% off your entire purchase and J. Crew's additional 40% off sale items, I was in a shopping tizzy!  Luckily, I was able to grab a couple of end-of-season pieces as well as a fun and fresh sweater that I would never have picked before (I'm working to expand my fashion palate) — and it just so happened that I kept everything black and white.  Unfortunately, I did not fully plan out my purchases (i. e., I'm not sure I have coordinating clothing already in my closet).  Stay tuned for how I actually attempt to style these fab finds.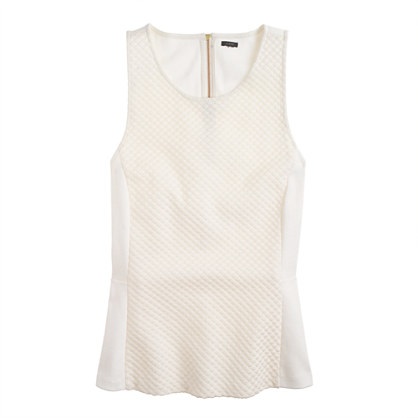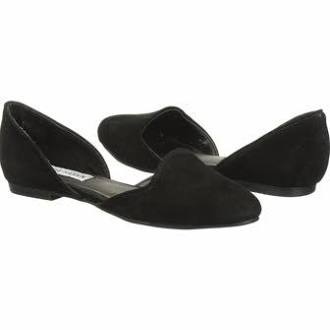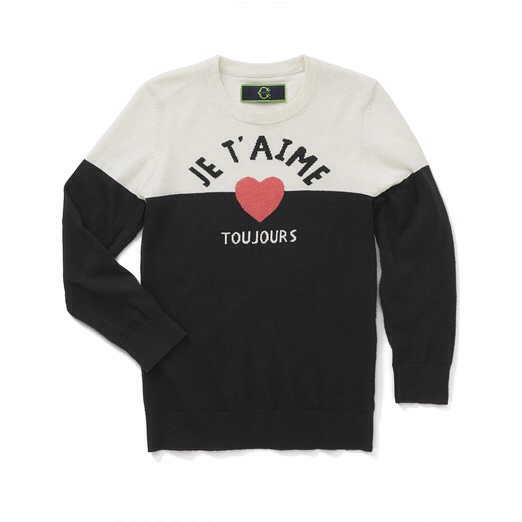 J. Crew Textured-Dot Peplum Top  //  Steve Madden Vamp Flats
C. Wonder Je T'aime Intarsia Colorblock Sweater

Now, given my purchases, one would think that this was just a normal shopping experience — albeit with long lines — but, alas, it was not.  No, during this shopping trip, I became the 'Mall Princess.'  What is a Mall Princess and how do you become one, you ask?  Well, this title was bestowed to me from none other than the man who runs the lotion and skincare kiosk next to J. Crew at my local mall.  He was very generous in his offering of a free lotion sample as I attempted to scurry by him while pretending to talk on my phone.  But my slight did not deter him from calling out to me as I was just about to round the corner into the store, "Come back when you're done shopping, Mall Princess!"  Oh don't worry, my friend, not even my strong desire to avoid kiosks will keep me from returning to the mall.
MORE FROM THE GLAMOUR LESS