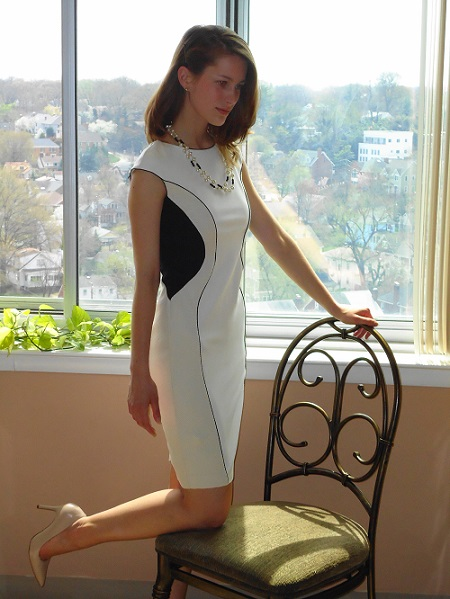 Ann Taylor Ponte Seamed Sheath Dress
I would like to begin by saying thank you, Ann Taylor; you are making my life easier one work dress at a time.  Ann Taylor's newest arrivals feature this darling white, nude, and black sheath dress that is so figure-flattering and, most excitedly, is long enough to fall to the tops of my knees.  Seldom am I able to buy a dress right off the rack that is long enough for my conservative office environment.  But this 24.5" from natural waist dress is a small victory in my fight as a member of the taller echelon.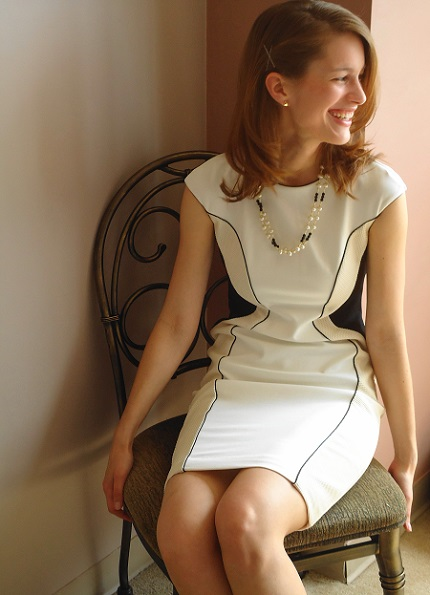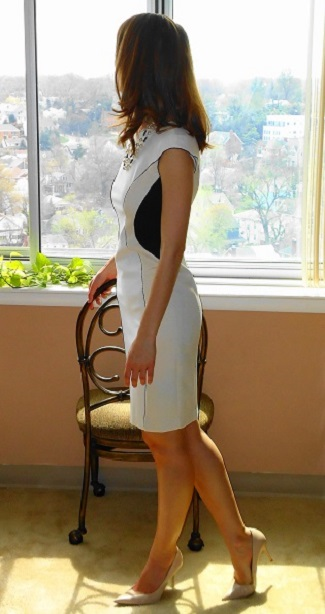 Now you may be thinking, "Lauren, if you're so tall why don't you just buy dresses that come in extended lengths?"  Good question.  Well, for reasons unbeknownst to me, retailers who make tall or long-length dresses, pants, and skirts tend to do so for women who are much taller than me.  I'm sure the extended lengths would fit perfectly on someone who is 6' or taller, but as I'm looking up to these women, I'm stuck between regular lengths that are too short and tall lengths that are too long.  With this Ann Taylor dress, I found a length that is just right.  So please, Ann Taylor, continue to make your perfect dresses in this perfect length and be a blessing in disguise for tall women everywhere.
In the spirit of Ann Taylor's knee-grazing dress, check out these other longer lengths: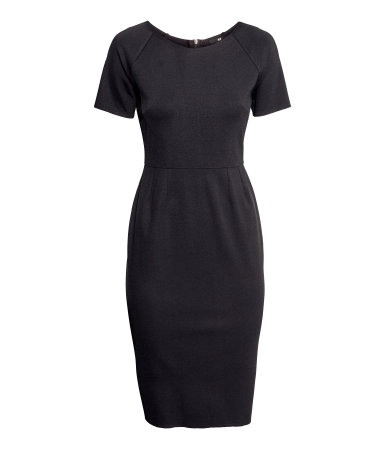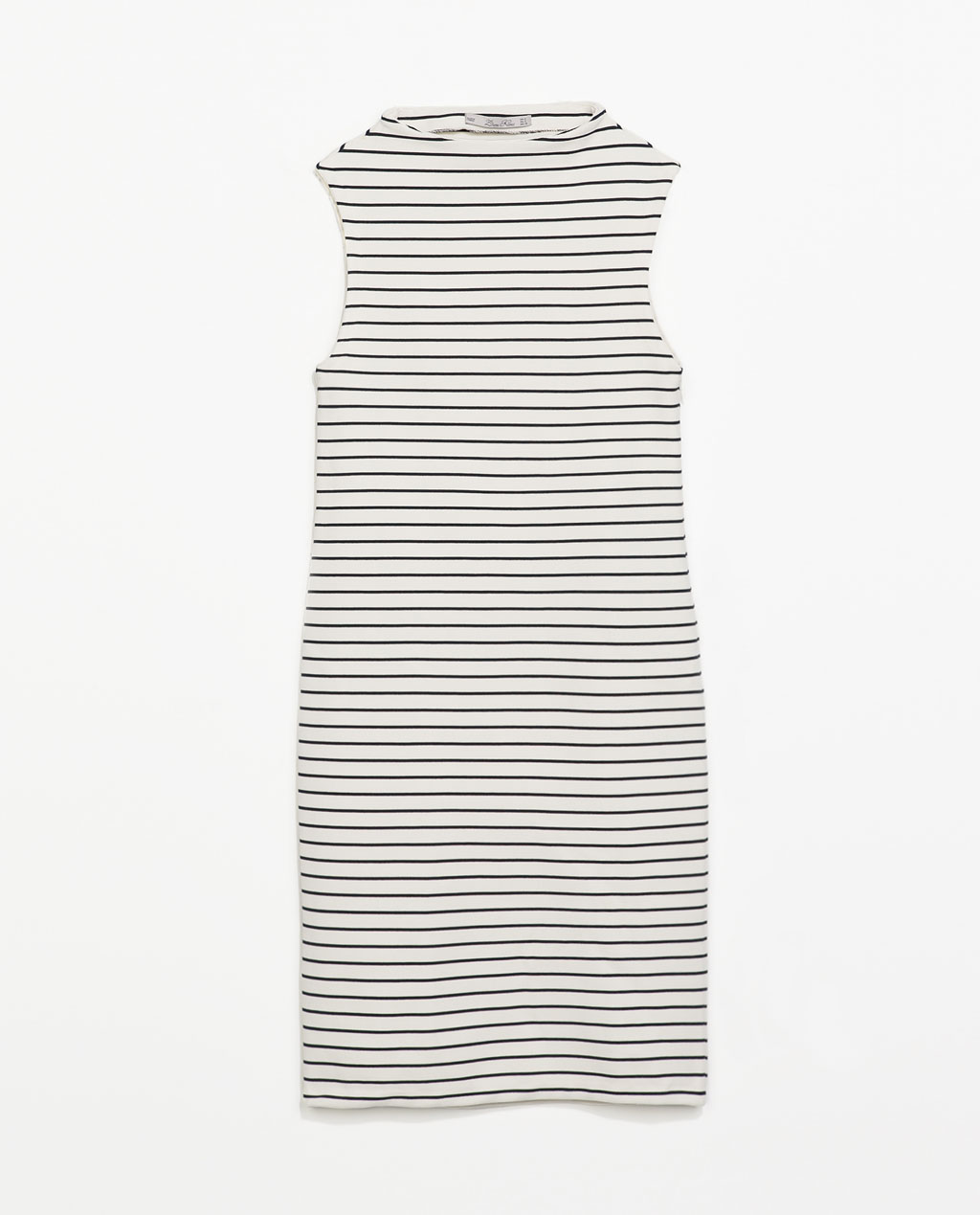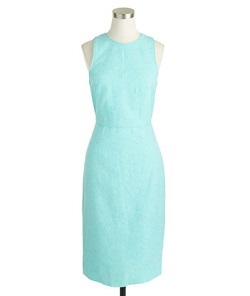 H&M Jersey Dress  //  Zara Striped Dress  //  J. Crew Matelasse Sheath Dress
MORE FROM THE GLAMOUR LESS