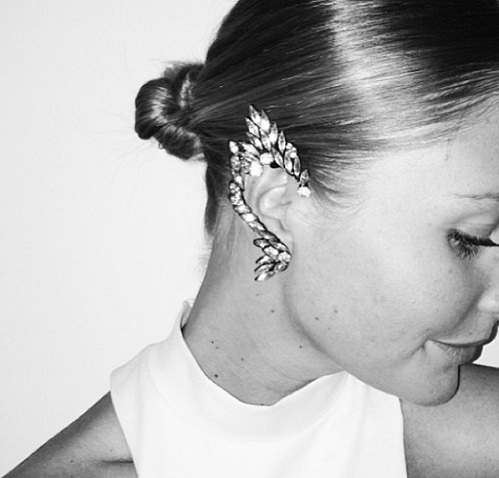 Photo via HolyPink
Statement jewelry has never been more popular.  Bigger and bolder rule the day when it comes to adorning our necks, ears, fingers, etc., and no retailer will let us forget it.  While I am rather fond of statement necklaces, which allow me to mix pearls, gems, stones, and metal and still walk out the door without looking too foolish, I am even more a supporter of statement earrings.  The right pair of statement earrings has the ability to graduate an outfit from simple to polished and chic without being too overwhelming or distracting.  That being said, there are still plenty of statement earrings that are built to overpower the wearer — earrings so big and flashy that they should have their own zip code.  I, for the life of me, have no idea how I would incorporate these into an average outfit.
Now, if you're not one to wear such flamboyant earrings, fear not, there are still plenty of statement earrings to choose from.  I prefer earrings that have a certain degree of modesty that make them comfortable enough to leave in all day and versatile enough to transition from work to play, day to night, weekday to weekend, or any other diverse setting you plan to wear them in.  Luckily, I've found that there is no need to abandon my love for studs in order to follow the statement earring trend.  Try these statement studs on for size: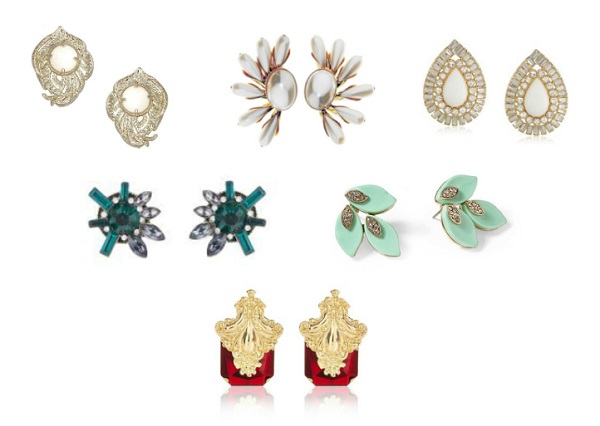 Kendra Scott Hailey Feather Studs  //  Topshop Freedom Studs  //  Kate Spade Capri Garden Studs
Whitney Eve Emerald Studs  //  Pim + Larkin Mint Leaves Studs
River Island Red Gem Stone Studs 
So grab a pair of studs, and go make a statement!
MORE FROM THE GLAMOUR LESS