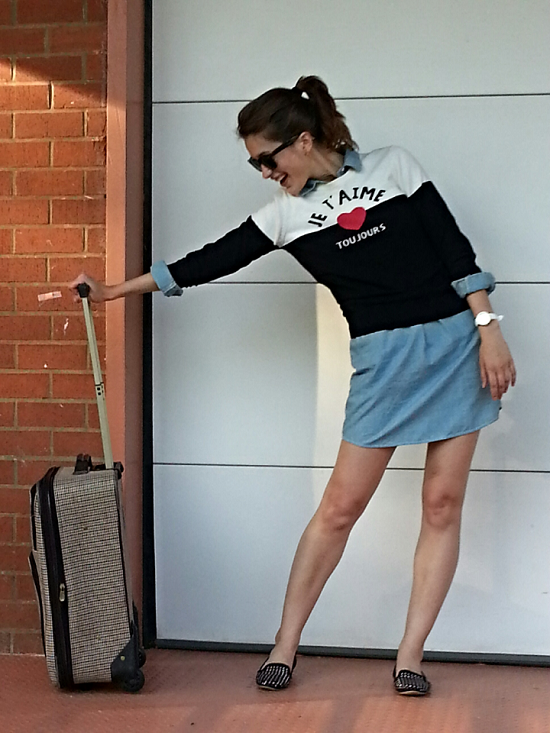 This past weekend, I traveled to Alabama for three days full of barbeque, gumbo, seven different types of whiskey, and a nail-painting extravaganza courtesy a 12-year-old cousin (check out the finished masterpiece).  While the trip itself was a much-needed escape from DC, I'm here to talk about the long and arduous build-up to any of my traveling endeavors — the packing experience.  It is an absolute truth that packing, no matter how long the trip, is anything but easy.  And for this particular trip, I seemed to struggle even more so than usual.  Though I can go on and on about my packing woes, I'll stick to the one thing I did right — my airport style.
Fortunately, I had an idea of what I wanted to wear as my airport outfit several days in advance.  Because I knew I would be sitting in the airport or on the plane for 5+ hours, my airport style had to be as comfortable as possible, while still appealing to my inner fashion-enthusiast.  So, I chose my wear-everywhere black loafers that easily slip off for security, a pullover sweater to ward off the airplane air conditioning, and a light-weight chambray dress long enough so my bare legs didn't stick to the questionable airplane seats.  (Secret: I always wear spandex shorts circa my volleyball years under my looser fitting dresses.  It provides a sense of security against any unwanted Marilyn Monroe moments!)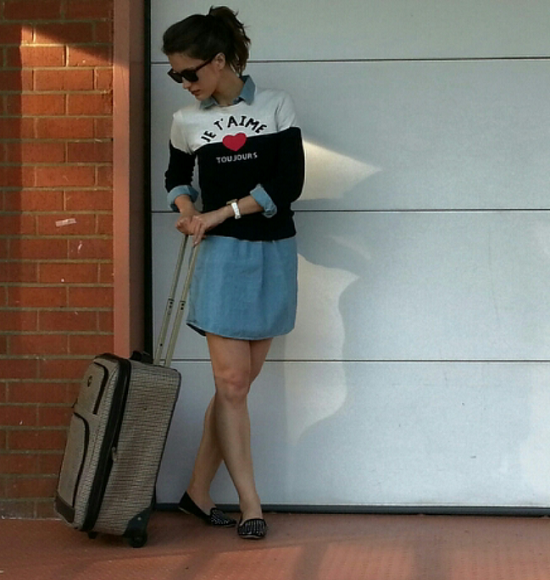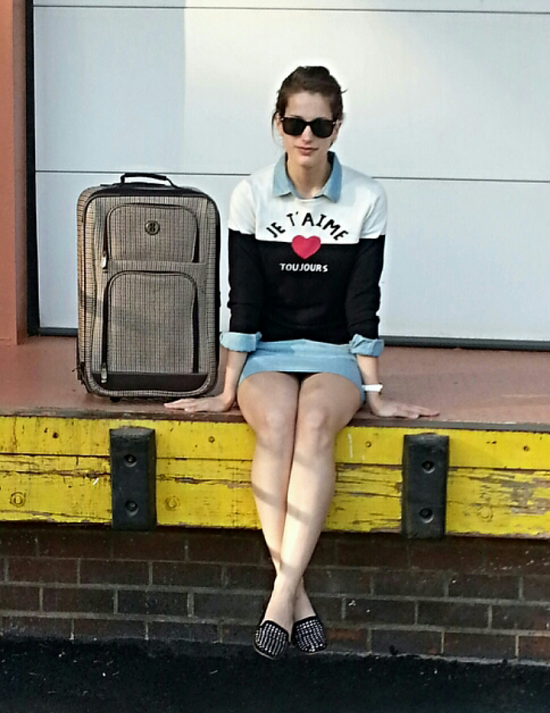 C. Wonder Je T'aime Intarsia Colorblock Sweater  //  GAP Chambray Dress (similar here and here)
Zara Black Loafers (similar here and here)  //  Kate Spade White Enamel Bezel Silicone Metro Watch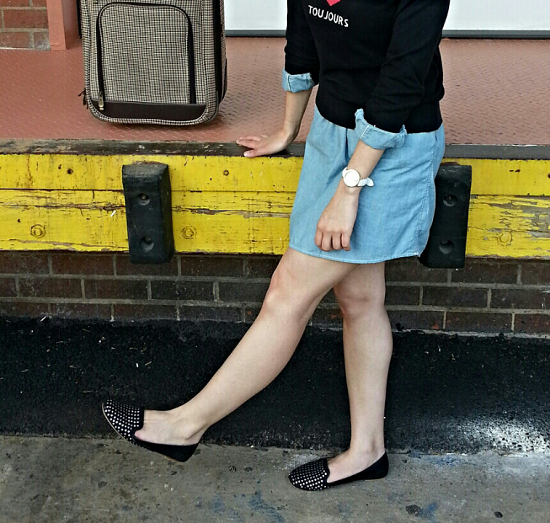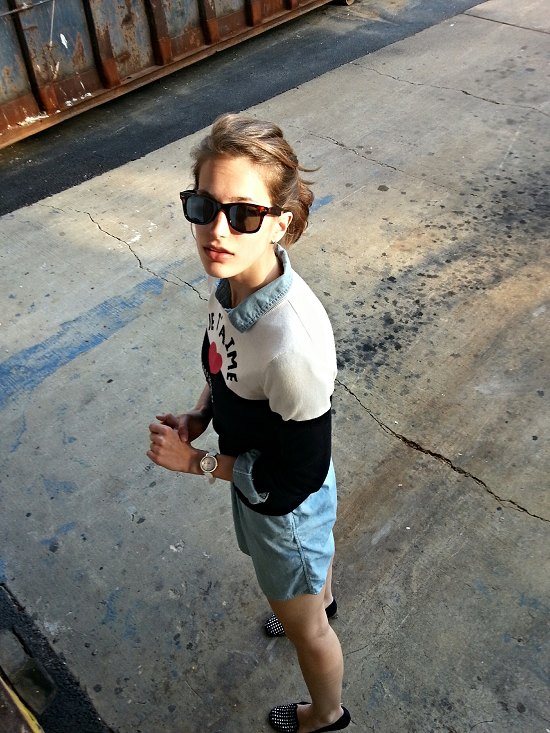 My recommendations when planning what to wear to the airport?  Keep it simple.  Remember that you will be lugging around a suitcase and assorted carry-ons, so the last thing you want to be worrying about is your clothing.  Opt for light layers that allow you to better control your temperature while stuck on the plane.  And last but not least, stick with what you know.  This is not the time to start wearing potentially uncomfortable fabrics, cuts, styles, etc. if you don't normally do so.  Good luck planning your airport style, and happy traveling!
Shop Similar
MORE FROM THE GLAMOUR LESS