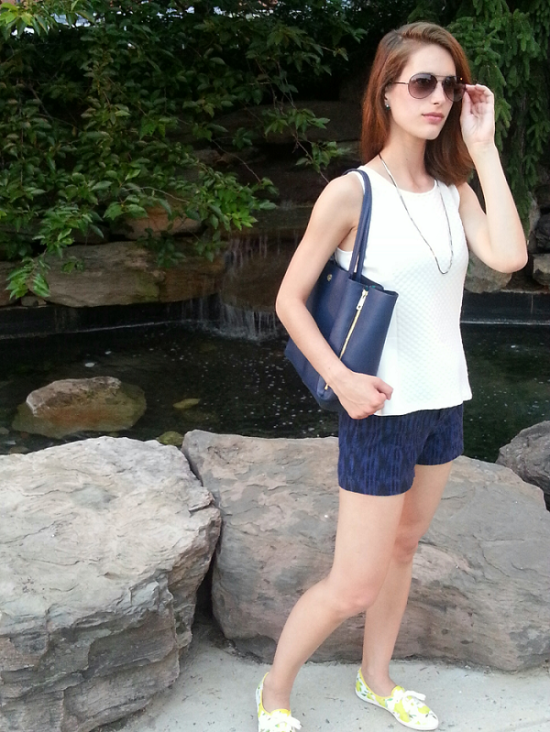 Dots and tribal and lemons, oh my!  I decided to kick off summer in a cheery, pattern-popping way by toying around with several of the patterned pieces taking up residence in my closet.  And with this pattern play, I focused on mixing neutral textural patterns with bolder statement patterns (see below for more on mixing patterns) to create a subtle patterned look.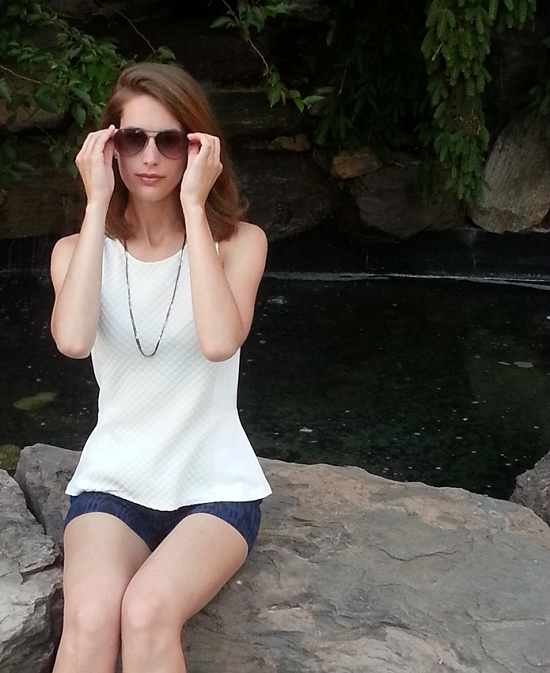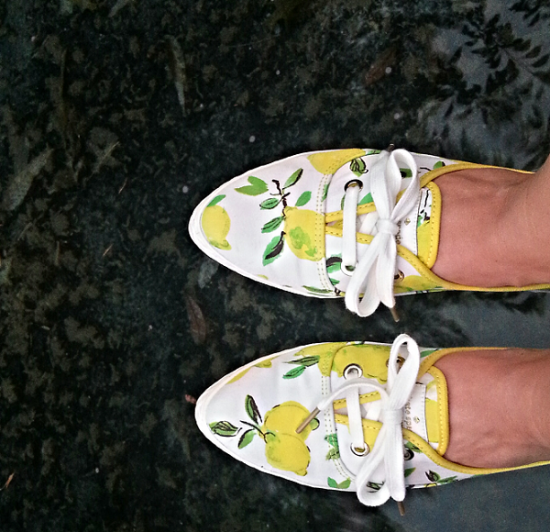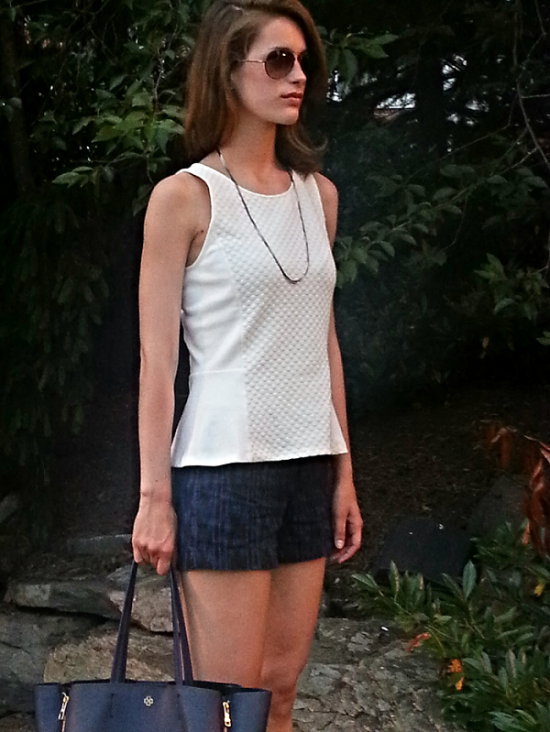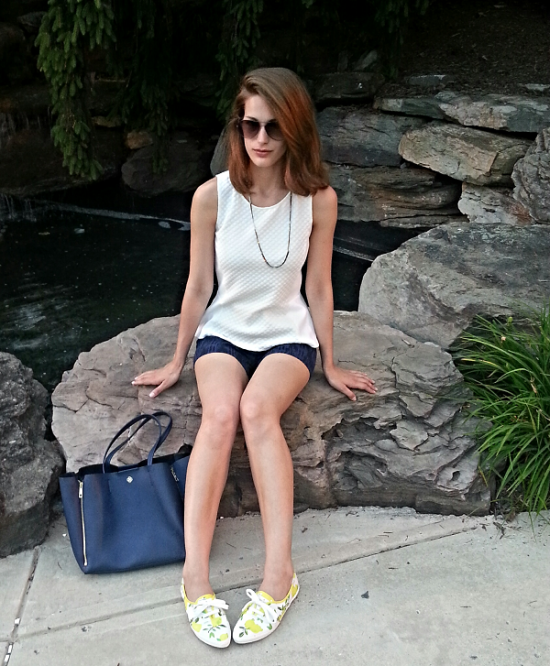 J. Crew Textured-Dot Peplum Top  //  GAP Tribal Shorts (check out other patterned shorts here, here, and here)  //  Keds for Kate Spade Pointer Sneakers in Lemon (shop the entire Keds for KS collection here or here)  //  Ann Taylor Tote (similar here and here)
Since mixing prints and patterns is not the easiest of tasks, I've thrown together a few tips and tricks for keeping your pattern play creative, not crazy.
1.  Keep it in the family.  Color family that is.  Picking your pieces based on hues from a central color adds cohesion and quickly refines your look.  If you are building an outfit based on a multitude of colors, make sure your pieces have a color in color to pull it all together.
2.  Give it some space.  Break up your patterned look by mixing in a solid or by physically separating the patterned pieces (e.g., pairing a patterned skirt with a patterned scarf or patterned pumps).  Remember that too much pattern in one outfit can be visually overwhelming for you and innocent onlookers.
3.  Watch out for matchy-matchy.  Avoid going head-to-toe in one pattern or risk looking like you threw on doll- clothes-gone-wrong.  Small doses of the same pattern type are okay, but make sure to employ different scales of the pattern (e.g., a thinly-striped shirt with a widely-striped skirt).
4.  Remember that neutrals are patterns too.  Neutral-colored pieces with textural patterns work really well if you don't want to be overly flamboyant in your pattern mixing.  Likewise, an understated neutral pattern easily helps draw attention to a bolder print, which tends to be the focal point of your outfit.
5.  Choose your accessories wisely.  Use accessories to your advantage and let them balance out your various patterns.  A solid-colored belt can help break up a patterned top and bottom, while a neutral shoe or bag can bring in just the right amount of modesty needed to keep your outfit from getting too crazy.
(I couldn't pass up sharing this final photo from my pattern shoot!)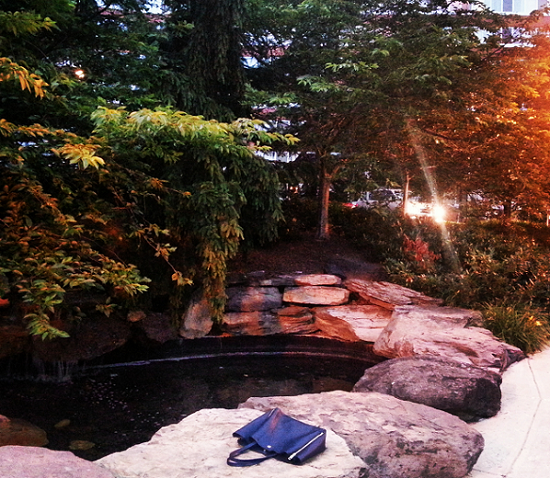 MORE FROM THE GLAMOUR LESS