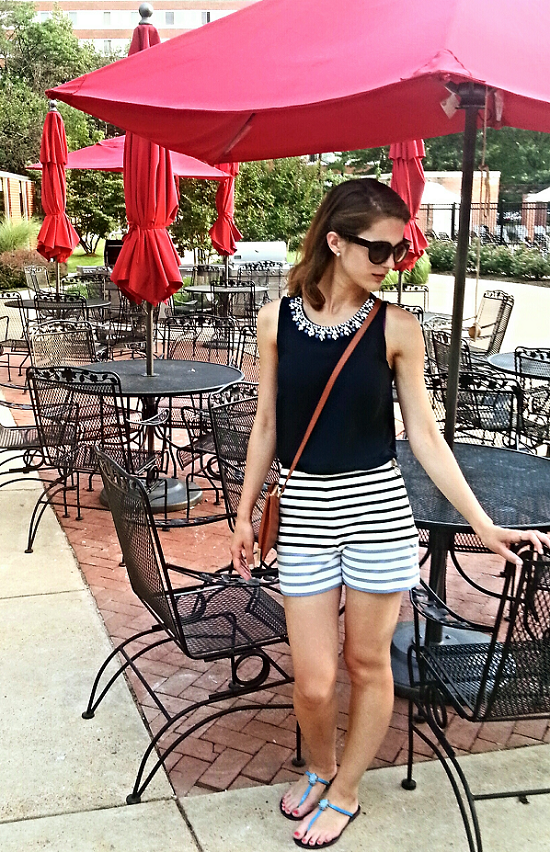 Keeping it calm, cool, and collected this Fourth of July with a breezy tank, comfy shorts, and simple sandals.  For our Fourth plans, we're staying local (in the nation's capital, of course), and will be attempting to avoid the massive influx of tourists for three days while still partaking in the holiday festivities.  Luckily, we can skip trekking downtown this year, and instead, can see most all the firework displays in the DMV area from the comfort of our own roof.
Though I'll be touting a flag like the best of them come Friday, I tend to shy away from any overly patriotic clothing choices (read flag shirts and shorts).  I find it hard (read impossible) to incorporate an American flag burnout tank or star-studded denim shorts into my everyday wardrobe, and thus, I can't justify buying these items just to wear one day a year when there are so many other great red, white, and blue options from which to choose.  If you're looking for dress options, try a navy and white maxi (like here or here) or a classic summer little white dress (like here or here).  I always opt for sandals (like here or here) I can easily slip off to run my feet in the cool grass or dip a toe in the pool.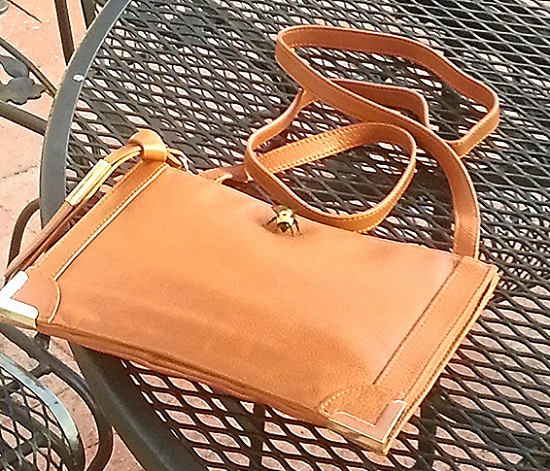 <<We had a little (and mildly terrifying) visitor during this blog shoot.  He must love the Fourth of July, too.>>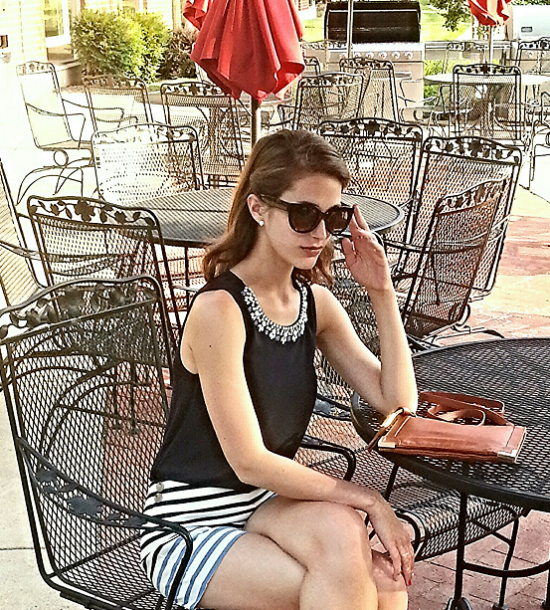 Ann Taylor Embellished Necklace Shell  //  LOFT  Knit Riviera Shorts  //  Foley + Corinna Framed Mini Crossbody in Whiskey  //  Last season's LOFT Jelly Flip Flops (similar here and here)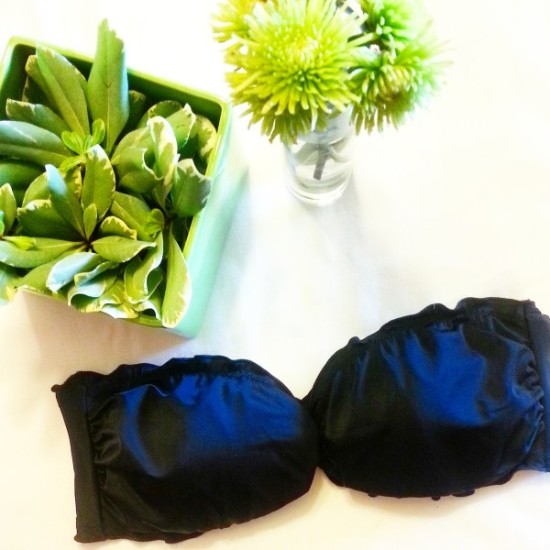 This Fourth of July, I'll also be sporting a new VS black bandeau swim top (similar here) I snagged on super-sale just a couple days ago.  Only a couple fireworks displays and barbecues can keep me from lounging poolside for 72 hours straight.
Happy (early) Fourth of July, and God bless the good ole U S of A!
P.S.  This week's Buzz Worthy post will be coming at you a day early and will include a roundup of some can't-miss Fourth of July sales!
MORE FROM THE GLAMOUR LESS